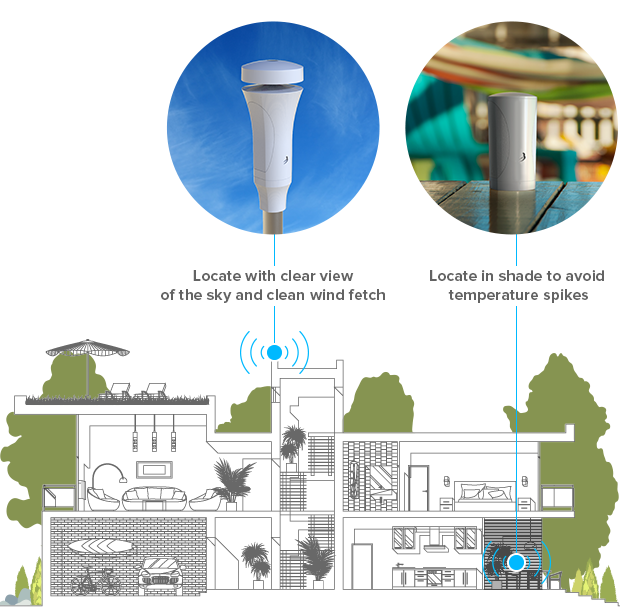 Weather Geek Worthy
At WeatherFlow, we design and install professional weather networks used by some of the most discerning professionals in the weather industry. We realize the importance of high-quality data and how to put that data to good use. That's why all our devices will feature high-quality sensors as accurate as others sold at twice the price. Weather enthusiasts will appreciate our sharable & flexible data structure available for 3rd party use and publication.


Keeping It Simple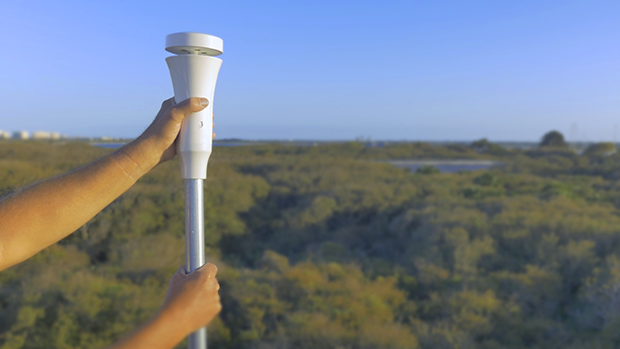 Our Smart Weather Stations are easy to install, configure, understand & use, effortless to maintain. SKY mounts on top of a standard 1" pole. Simply place AIR outside in the shade. Our app will walk you through setup. 


App Enabled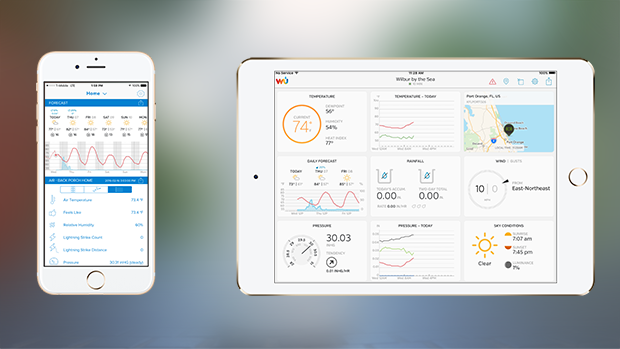 No more clunky LCD displays here. Nope, this is modern world. All your data is available on our free iOS and Android apps. Plus, you can use popular services such as Weather Underground to view the conditions at your house from anywhere in the world.